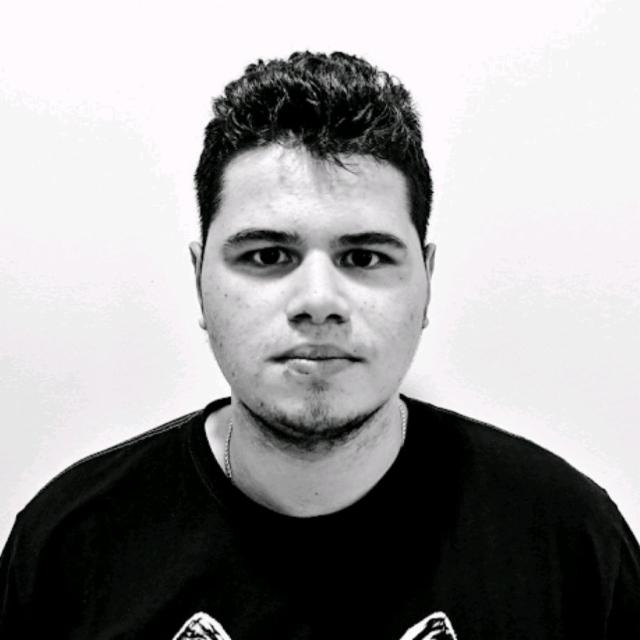 Former Customer Support Rep., Programmer, Photographer, Video Editor, "That IT guy!".
█
LinkedIn: https://www.linkedin.com/in/rbeat/
GitHub: https://github.com/rbeat
Twitter: @rbeat_
Telegram: @r_beat
Instagram: @r.beat_
---
Additional projects:
---
About me:
My name is Rudy Grinberg. I am 20 years old.
Born in Dnipro, Ukraine and lived there 'till year 2015. Returned in 2019. Now live in Kharkiv, Ukraine.
Have always been one of the most succeeding students and have been a confidant for repairing and fixing problems, that somehow connected to technolodgy.
Since September '15 lived in Nahalal, Israel up until the beginning of 2019.
Loved the IT industry a lot, since my childhood.
Mark me as a very productive, positive person. Always ready to learn something new.
---
Worked at:
Beer Point Bat Yam, Israel (beerpoint.co.il) – 2016 ~ 2018 (~2 years) – Webmaster, PR, Technician
Kaleidoscop, Israel (kaleidoscop.biz) – 2018 ~ 2019 (~1 year) – Webmaster, PR, Technician
Z&R Fashion, Israel – 2018 ~ 2019 (~1 year) – Webmaster, Technician
Namecheap (namecheap.com) – July, 2019 ~ June, 2020 (11 months) – Customer Support Rep. (SSL/TLS)
Mushketer (mushketer.com.ua) – April, 2020 ~ July, 2020 (4 months) – WordPress Web-Dev / IT Consultant
Eddu.io (eddu.io) – July, 2020 ~ September, 2020 (2 months) – WordPress Web-Dev
Quod Financial (www.quodfinancial.com) – October, 2020 ~ Nowadays – Support & Integration Engeener, Communications/Monitoring
---
Education:
Gymnazium #12, Dnipro, Ukraine — 1st Grade – 9th Grade, 2007 ~ 2015
Computer Academy "ITStep", Dnipro, Ukraine — 2010 ~ 2015
Youth Village "Joanna Jabotinsky", Be'er Yakov, Israel — 9th Grade, 2015 ~ 2016
Youth Village "Wizo-Nahalal", Anierés Elite Academy involving Technion – Israel Institute of Technology, Nahalal, Israel — 10-12th Grade – 2016 ~ 2019 – Programming, Robotics, Physics
Dnipro Polytechnic, Dnipro, Ukraine – 2019 ~ present – Computer Engineering
---
Skills:
PC Hardware, Windows/Mac System Administration (Qualified worker – Cisco IT Essentials)
C/C++ (Junior), Java (Junior), Android Developer (Junior)
JavaScript and jQuery (Junior)
API Reverse Engineering Skills
Cameraman, photographer (Canon 700D, XiaoYI Action Cam)
Advertising, Graphics (Adobe Photoshop)
Windows/Mac/Linux Power User
iPhone Hardware/Software Repairing
Android Hardware/Software Repairing
Strong knowledge in webservers and control panels (Apache, Tomcat, IIS, Gunicorn, WHM/cPanel, etc.)
Strong knowledge in eCommerce-related file formats (CSV, XML, YML)
Strong knowledge in SSL/TLS
WordPress, WooCommerce, Elementor knowledge
Internal Communication Experience (Flock, HipChat, Slack, Google Chat)
Knowledge in management systems (Jira, Confluence, Asana, Trello)
Knowledge in GIT and writting technical documentation
Knowledge in system monitoring (ITRS Geneos)
Knowledge in creating Bash scripts