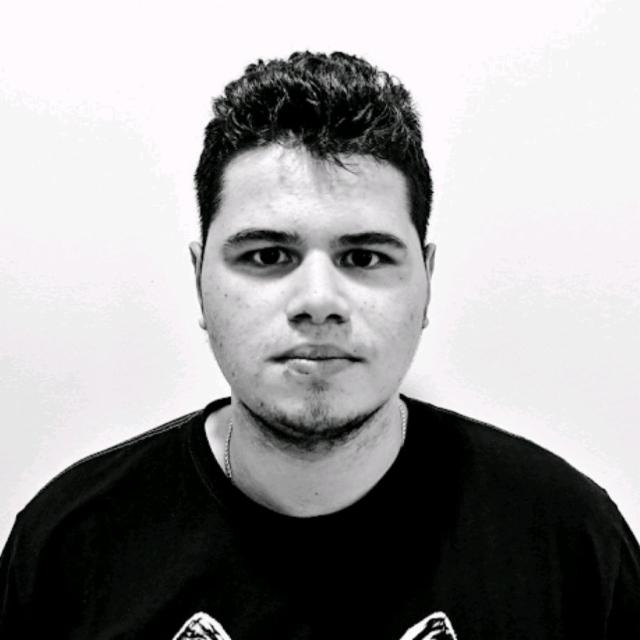 Former Customer Support Rep., Programmer, Photographer, Video Editor, "That IT guy!".
█
LinkedIn: https://www.linkedin.com/in/rodion-grinberg-52062616a
GitLab: https://gitlab.com/r.beat
Twitter: @rbeat_
Telegram: @r_beat
Instagram: @r.beat_
---
Personal projects (that are not dead):
---
About me:
My name is Rodion Grinberg. I am 19 years old.
Born in Dnipro, Ukraine and lived there 'till year 2015. Returned in 2019.
Have always been one of the most succeeding students and have been a confidant for repairing and fixing problems, that somehow connected to technolodgy.
Since September '15 lived in Nahalal, Israel up until the beginning of 2019.
Loved the IT industry a lot, since my childhood.
Mark me as a very productive, positive person. Always ready to learn something new.
---
Worked at:
Beer Point Bat Yam, Israel (beerpoint.co.il) – 2016 ~ 2018 (~2 years) – Webmaster, PR, Technician
Kaleidoscop, Israel (kaleidoscop.biz) – 2018 ~ 2019 (~1 year) – Webmaster, PR, Technician
Z&R Fashion, Israel – 2018 ~ 2019 (~1 year) – Webmaster, Technician
Namecheap (namecheap.com) – July, 2019 ~ June, 2020 (11 months) – Customer Support Rep. (SSL/TLS)
Mushketer (mushketer.com.ua) – April, 2020 ~ July, 2020 (4 months) – WordPress Web-Dev / IT Consultant
Eddu.io (eddu.io) – July, 2020 ~ September, 2020 (2 months) – WordPress Web-Dev
---
Education:
Gymnazium #12, Dnipro, Ukraine — 1st Grade – 9th Grade, 2007 ~ 2015
Computer Academy "ITStep", Dnipro, Ukraine — 2010 ~ 2015
Youth Village "Joanna Jabotinsky", Be'er Yakov, Israel — 9th Grade, 2015 ~ 2016
Youth Village "Wizo-Nahalal", Anierés Elite Academy involving Technion – Israel Institute of Technology, Nahalal, Israel — 10-12th Grade – 2016 ~ 2019 – Programming, Robotics, Physics
Dnipro Polytechnic, Dnipro, Ukraine – 2019 ~ present – Computer Engineering
---
Skills:
PC Hardware, Windows/Mac System Administration (Qualified worker – Cisco IT Essentials)
C/C++ (Junior), Java (Junior), Android Developer (Junior)
JavaScript and jQuery (Junior)
API Reverse Engineering Skills
Cameraman, photographer (Canon 700D, XiaoYI Action Cam)
Advertising, Graphics (Adobe Photoshop)
iPhone Hardware/Software Repairing
Android Hardware/Software Repairing
Strong knowledge in webservers and control panels (Apache, Tomcat, IIS, Gunicorn, WHM/cPanel, etc.)
Strong knowledge in eCommerce-related file formats (CSV, XML, YML)
Strong knowledge in SSL/TLS
WordPress, WooCommerce, Elementor knowledge
Internal Communication Experience (Flock, HipChat, Slack, Trello, Asana)